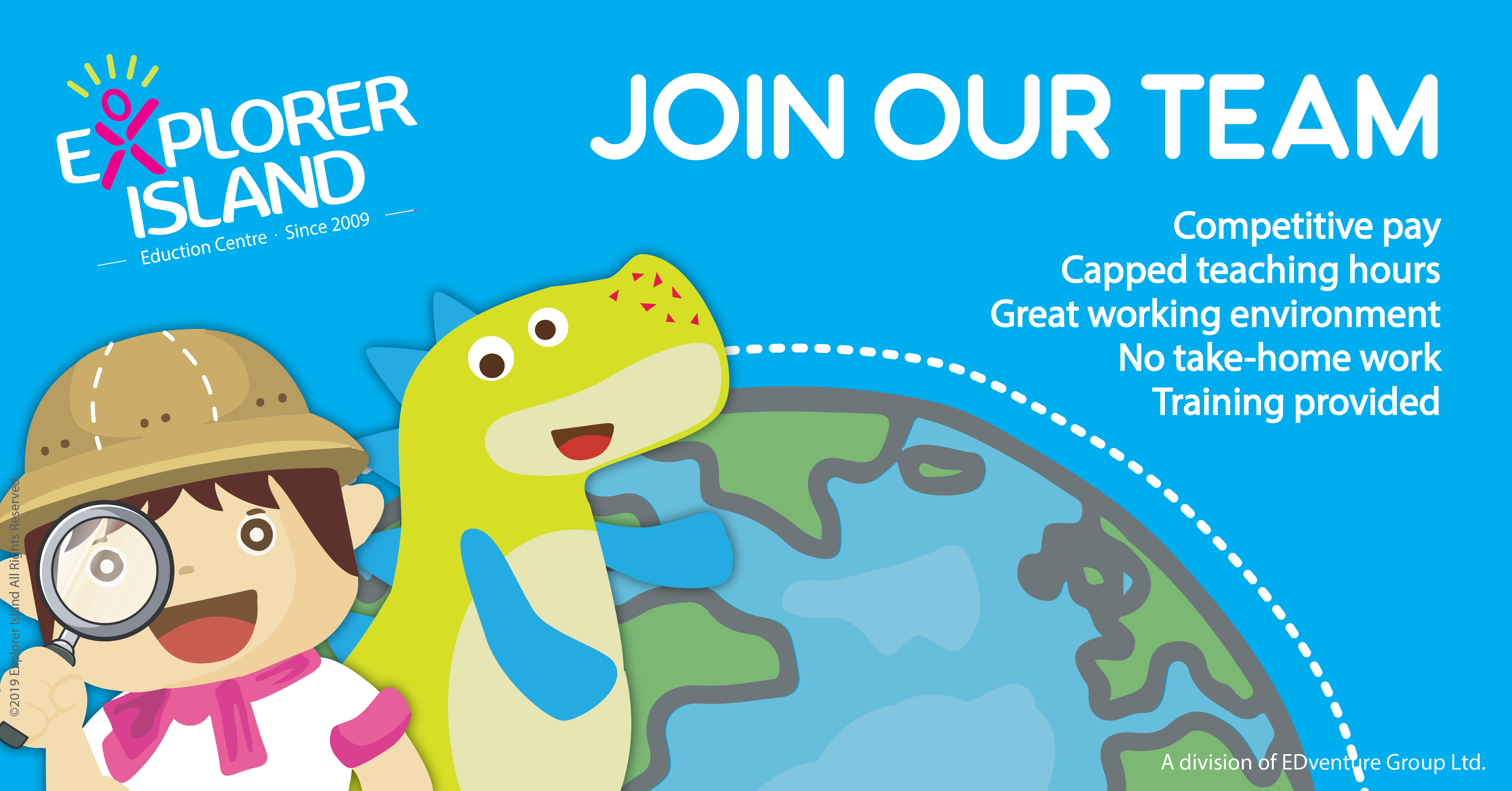 We are a dedicated bilingual language centre running a series of renowned English & Mandarin Programmes for children from aged 1-12. To cope with our expansion, we are looking for a high caliber team member to join us for the following vacancies:
1. Nursery / Drama Teacher (Target to teach aged 1-8)
2. Language Teacher (Target to teach aged 3-12)
We are looking for:
+1-3 years of experience with a university degree and/or TEFL qualifications preferred but not necessary
+Native English Speakers enjoy working with children
+kind, energetic, charismatic and a great team player
+Candidates looking to enjoy and dedicate themselves to stable and long-term careers
+HKID Card or valid work permit preferred
+Working visas available for the right applicants
We offer:
+'On the job' training.
+Student age groups to match teachers experience and skills. Students ages range from 1 to 12yrs old.
+Typically no more than 6 teaching hours per day (excluding Saturdays & Summer)
+Flexible working schedule available, from 3 to 5 days a week with an early finish on Saturdays
+No 'take-home' work
+17 Public & Centre Holidays per school year
+12/+ 'Non-teaching' working days per school year
Perfect for newly qualified or first/second time teachers. We are a friendly child-centred learning centre located 3mins from the Po Lam MTR station, 30mins by MTR from Central, if interested please contact us at career@explorer-island.com
We look forward to hearing from you.